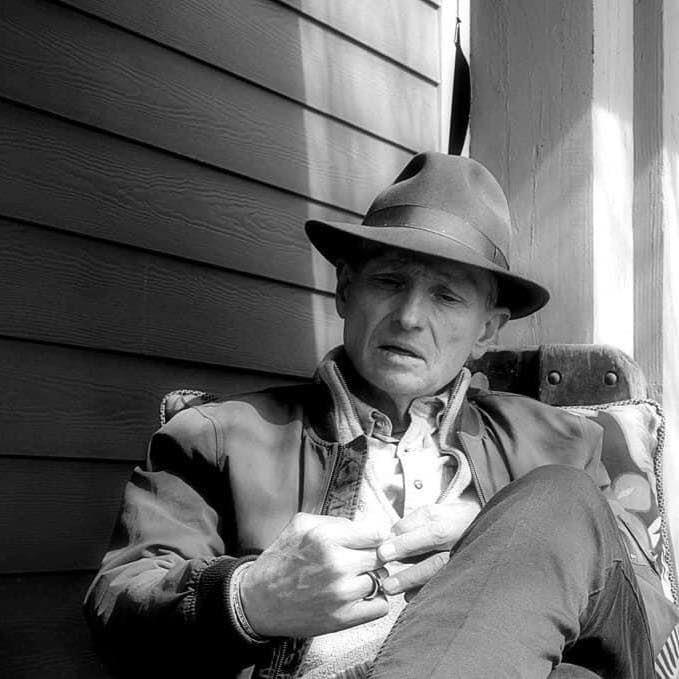 Pastor
Paul Mitchell became Senior Pastor at Pioneer in July, 2021 – in the midst of the COVID-19 pandemic. Previously he has served United Methodist churches in Vashon, Riverton Park, Rainer Beach, Snoqualmie, Edmonds, and Los Angeles. Paul began life as a United Methodist preacher's kid in South Dakota. He was an architect for 17 years in New York City and Los Angeles before responding to his vocation as a pastor. His Master of Divinity is from Claremont School of Theology, where he was awarded departmental honors in Biblical Studies as well as the Good Shepherd Preaching Award. He and Mary Eaves Mitchell met in college in Denmark and have been married since 1988. They have three adult children – Ian, Tegan, and Fay. Paul is a social justice contemplative, a science fiction fan, a CrossFitter, and loves to cook and sing.
---
Associate Pastor
Rev. Danielle Estelle Ramsay is a pacific northwest native, having grown up in Spokane, Washington. She attended Whitworth University for her bachelor's degree in theology and Pittsburgh Theological Seminary for her Master of Divinity. She is a provisional elder in the United Methodist Church, and Pioneer is her second appointment with the UMC. She and her spouse Barry are the happy parents to their daughter Stella, as well as their dog and two cats. She loves drinking tea, doing yoga, running, and writing poetry.
---
Pastor Bill Peck
Care Pastor
Pastor Bill's role at Pioneer is to provide relational and spiritual care to our members and friends who are in assisted living facilities, are homebound or hospitalized.
He is originally from Michigan and received a BS degree in Zoology from Michigan State University and a MBA from Southern Illinois University. Bill spent 8 years in the Air Force commissioned in Hospital Administration. He received his Master of Divinity from Fuller Theological Seminary and was ordained as a clergy in the United Methodist Church Pacific Northwest Conference in 1978. He served as a Chaplain at Washington State Penitentiary from 1986 to 2006.
Bill is married to Cynthia and they have two daughters, Jennifer and Alissa. He has traveled to Kenya, East Africa five times serving as a missionary. In his spare time he enjoys playing golf and sailing.
---
Terri Koch
Music Director and Organist
Terri serves as Music Director and Organist. Her responsibilities include the planning and facilitating of all facets of the church music program. She considers it a privilege to have shared in ministry at Pioneer Church since 1986 when she and her family moved to Walla Walla from Honolulu.
When Terri is not in the midst of organizing music, you will find her planning amazing travel adventures with her choir-director husband Terry, enjoying their 4 awesome grandchildren, creating quilts and watching NASCAR.
---
Terry Koch
Choir Director
Terry, a Northwest transplant from Pennsylvania and Massachusetts, is the Choir Director at Pioneer Church as well as at the College Place Village Seventh-day Adventist Church. At Village Church he directs the sanctuary choir, the handbell ensemble, and the children's choir. He is also the assistant to the Artistic Director of the Walla Walla Choral Society.
Terry has degrees in Music Education and was a music teacher for 46 years at the pre-school through college levels, but primarily Kindergarten through Junior High. He is studying for a doctorate in sacred music and has directed church music since he was 16 years old. Terry is married to his favorite accompanist, Pioneer's Music Director, Terri Koch.
---
Communications Specialist
Barry Ramsay is a native of the Pacific Northwest and a graduate of Whitworth University with degrees in Christian theology (B.A) and elementary education (Master in Teaching). Barry is an avid golfer and Gonzaga basketball fan with interests in ancient history and taking cute photos of his baby Stella. As the new communications specialist/audio-video technician, he works with the worship team and pastors to connect our community through digital platforms including our worship live stream.
---
Kate Kroum
Bookkeeper/Office Manager
Kate Kroum is our office manager and bookkeeper. She joined our staff in 2021 and has been a great addition to our team! She is a dedicated member of our Godly Play team, and enjoys playing with her two wonderful daughters, Roslyn and Riley.